Our Spanish Learning & Yoga Programs
Academia Pradoventura is delighted to partner with the Suryalila Retreat Centre, to offer you a unique Spanish course and Yoga program.
For those who want to enjoy the magic of yoga while learning Spanish in Spain, we have teamed up with our friends from Suryalila Yoga to offer three different Spanish & Yoga programs. Suryalila are a well-established yoga retreat centre (open since 2011) who specialise in providing yoga programs for people from all over the world.  This combination works really well because yoga helps you open your mind for learning languages. At the yoga retreat centre you will feel at home quickly in the family-like atmosphere created by its friendly staff, similar to our language school.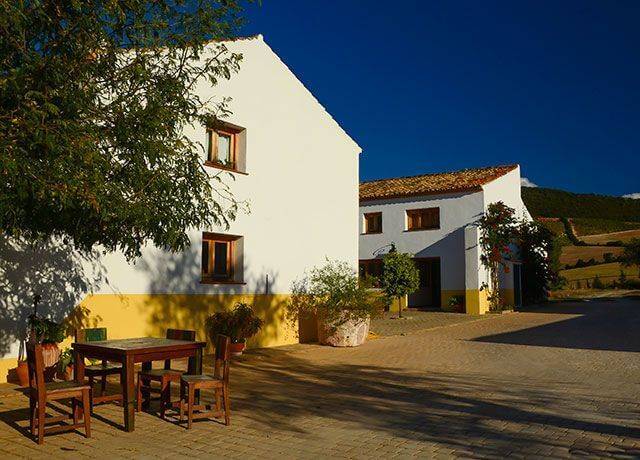 Spanish immersion in Prado del Rey and Yoga classes at Suryalila
In this 2 week programme you live in one of the accommodations provided by the Academia Pradoventura Language School in Prado del Rey, you learn Spanish in a Spanish course at the language school together with other people of the same level from different countries (not necessarily yogis) and on one day a week  we take you to the beautiful Suryalila retreat centre where you can enjoy a yoga class.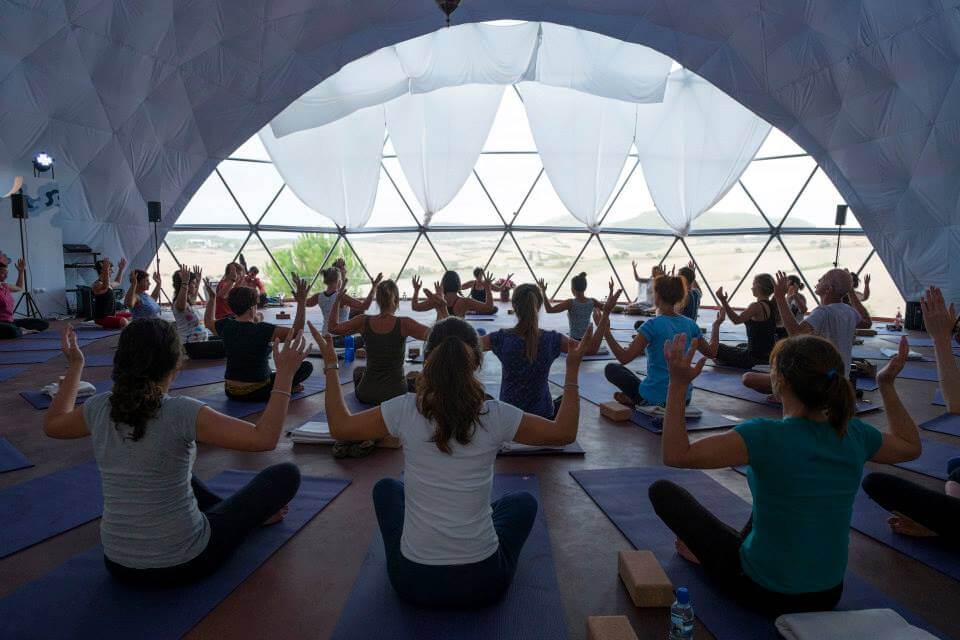 The Spanish course follows a communicative methodology preparing the students for real life situations they will face when they travel or live in Spanish-speaking countries. You will train the language skills speaking, listening, reading and writing and learn the necessary grammar to communicate in Spanish correctly and with confidence. When you learn a new grammatical structure you directly practice it in oral exercises and role plays so that learning grammar is not dry at all. The class is in Spanish from the first day, which is proven to be the best method to learn to use the Spanish language quickly and retain knowledge for a long time.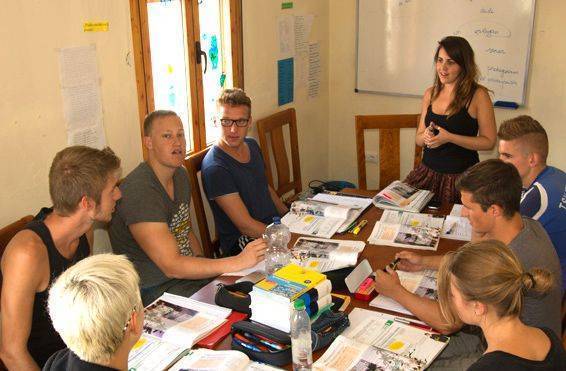 On the days you do not do yoga you can participate in the different free time activities organised by the language school which are thought to practice more Spanish and discover Andalusia's fascinating culture and stunning landscape, or you can simply relax, enjoy the village life and have a chat in Spanish with the locals.
Prices of the 2 week Spanish & Yoga programme in Prado del Rey
Prices per person
Shared Apartment Double Room
545 €
Shared Apartment Single Room
685 €
Host Family Single Room with Half Board
855 €
Private Apartment for 1 person
885 €
Dates 2022
24 April - 26 May
23 September - 5 October
for other dates please ask us!
Spanish course and Yoga at the Suryalila Retreat Center
In this variant of the program with a duration of one week you live in one of the rooms at the Yoga hotel and your Spanish teacher comes to the retreat center to teach you intensive Spanish lessons. The Spanish course follows a communicative methodology preparing the students for real life situations they will face when they travel or live in Spanish-speaking countries. In class, Spanish is the main language of communication, so that you will be immersed in the language for more rapid and lasting progress. The course does not enter deeply into grammar, but you will learn the necessary tools to be able to communicate in Spanish through role-playing and communicative games, which are a lot of fun! Students are organized in small groups of 3 to 8 people, and the contents can be adapted to the needs of the participants, including some grammar review activities and certain everyday situations.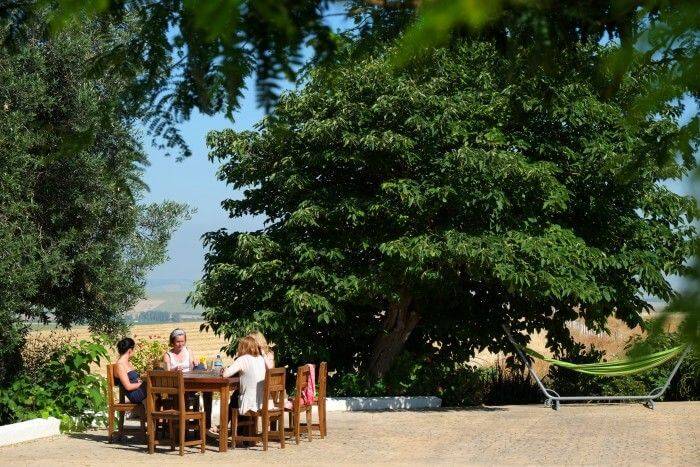 Typically your day will start with an energising morning yoga session, followed by breakfast, and then you will enjoy two 90 minutes sessions of Spanish class with a 30 minute tea break in between. After class is over, you will be free to enjoy a delicious lunch, carefully prepared by the Suryalila chefs, lounging by the saltwater pool, walking in the surrounding countryside, or a relaxing massage. Before dinner, there will be a restorative yoga class. Gourmet, organic vegetarian dinner is served buffet style in the beautiful dining room and the evenings are free to enjoy the sunsets, explore the area or hang out with other guests. Saturdays and Sundays there are no Spanish classes, so you can sample some local excursions.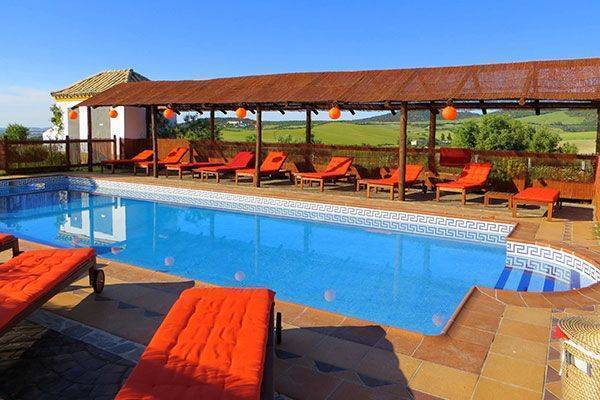 Spanish course, the teaching material, 3 gourmet organic vegetarian meals a day, complimentary tea, coffee and fruit, use of all Suryalila facilities including the saltwater pool, WiFi, and all the yoga props are included in the price.
For this programme check in and checkout is on a Saturday.
Prices of the one week Spanish & Yoga Programme at the Yoga Resort
Prices per person
Deluxe Double
to be announced
Superior Double
to be announced
Minidorm
to be announced
Bell tent
to be announced
Dates 2023
12 to 19 August (beginners)
Spring 2024
The exact date will be announced soon (intermediate/advanced)