We are waiting for you with our doors open for face to face classes. If you can't come to Spain you can learn Spanish in our online courses.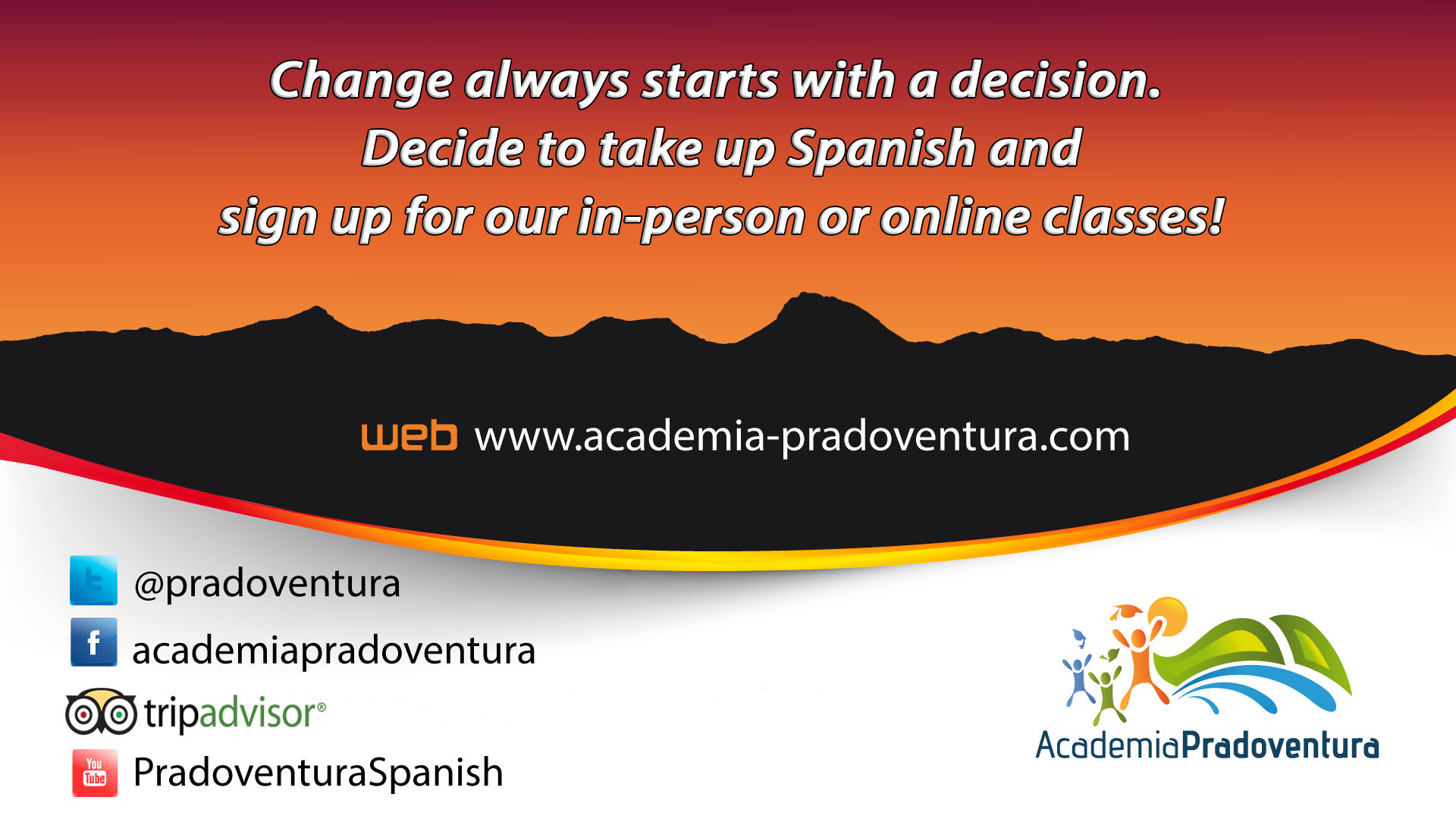 Get to know our Spanish courses in Prado del Rey (Andalusia)
Are you looking for a Spanish course in Spain off the beaten track? Are you interested in learning Spanish in Spain while discovering the beautiful and sunny Andalusia? Our Spanish language school Academia Pradoventura could be the right place for you. We have been offering Spanish courses  in Prado del Rey since 2004. Prado del Rey is one of the most enchanting White Villages in the South of Spain (Andalusia) that is still undiscovered by international tourists.
Academia Pradoventura is a home away from home where students can learn Spanish in the charming white village of Prado del Rey through a cultural and hands-on immersion. Young or old, beginner or advanced, all are welcome to join our Pradoventura family and live the Andalusian way.
You want to go directly to the Spanish courses? We are sure that you will find your course below. Contact us if you would like help deciding which course suits you best.  
Learn Spanish immersing yourself in the real Spain and discover the magic of Andalusia 
At our language school, which is an escape from tourist-filled destinations, you can learn Spanish  in a relaxed and family-like atmosphere. In our Intensive Spanish learning programs, you will improve your Spanish quickly all the while connecting with the authentic Andalusian culture, discovering the traditional crafts and the beautiful nature of the Sierra de Cádiz, which has stayed true to its authentic character.

After staying a few days in the traditional Andalusian town of Prado del Rey, you will notice the hospitality of its people and feel more and more integrated, like a local, and adopt their stress-free lifestyle. Like this, your Spanish course becomes an unforgettable language holiday.