In October we held a Spanish immersion camp with a group of secondary school students from a Gymnasium in Germany. During the camp we not only taught the Spanish language and culture to the students, but at the same time the students shared their language and culture with our teachers. At the end of the camp, our Spanish teacher Carmen took home her first list of useful German words and phrases. Carmen told us that she wanted to continue studying German in a self-taught way, so we recommended her the free self-learning platform www.deutsch.info. Since then, she has been studying the A1 level course in German on the platform. Her biggest motivation is to be able to talk about everyday topics with the students who will come to our camps in the future.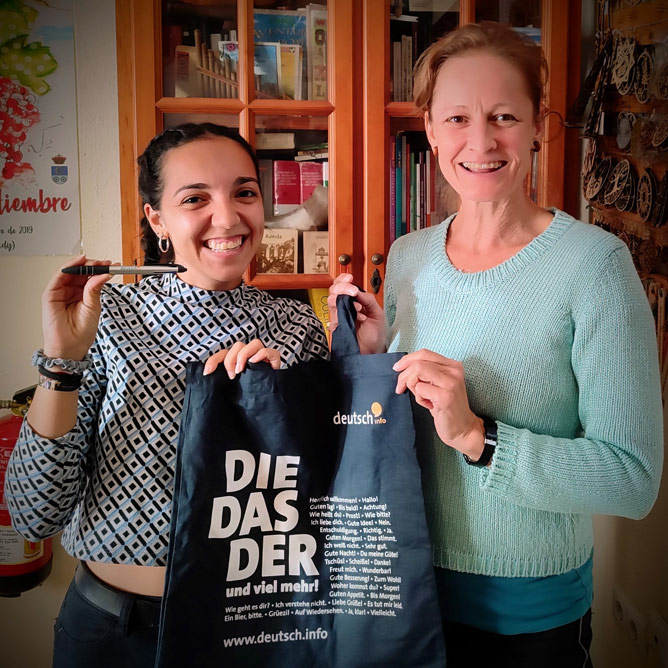 The A1 course on the www.deutsch.info platform is suitable for people with some basic knowledge of German. To facilitate access to the German language for people who have not been in contact with the German language before, we are currently developing an application for mobile devices to learn German from scratch in an intuitive way and based on the most used words and phrases in spoken German. Academia Pradoventura is part of the consortium of Erasmus+ project partners working on the Deutsch_start app, which will be available in autumn 2024.
Both the portal www.deutsch.info and the Deutsch_start app are learning tools that are completely free of charge as they are co-funded by the European Union.