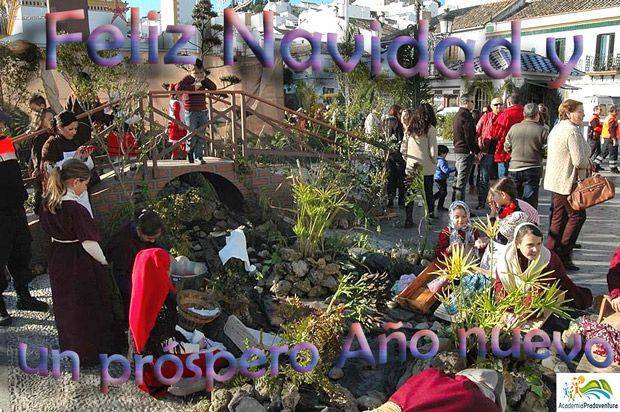 We wish you a Merry Christmas and a Happy New Year to you and your families.
In 2014 we have our 10th anniversary and we would like to thank you for trusting in us through all these years and for sharing happy moments with us.
Here in our blog you will find many interesting things to learn Spanish, e.g. videos where the teachers explain a grammar or vocabulary topic, short texts about useful or curious expressions, suggestions of activities for you Spanish class, exercises and a lot more.
Un abrazo de todo el equipo de Academia Pradoventura
Anja, José Luis, Irene, Ángeles, Marina, Isabel y Violeta