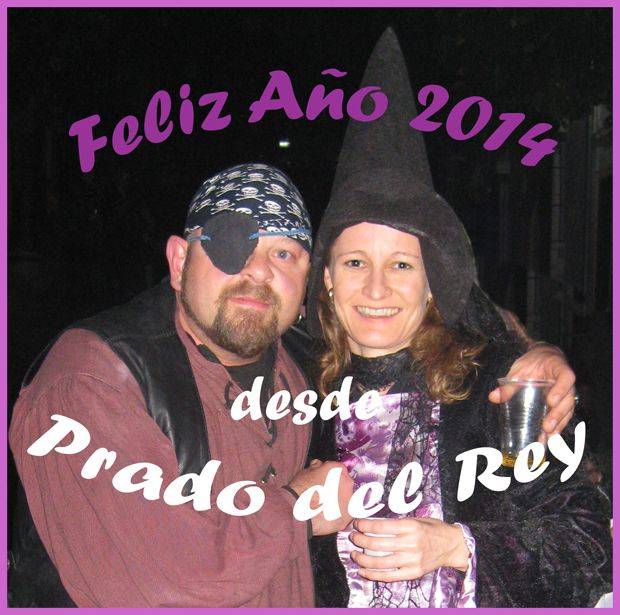 In Prado del Rey on 31st December we celebrate New Year's Eve in a different way than in other towns in Spain. Here the people disguise and celebrate the start in the new year on the square and in the pedestrian street wearing all kinds of disguises, handmade, bought in a shop, individual, as a couple or in a group, many of them are the result of several months of preparation and the creativity of their creators. The origin of this tradition is not certain but some people say that the reason for starting the new year disguised is to shoo away the bad spirits of the old year.  The fact is that everyone – young and old, people from Prado del Rey and from other towns and visitors from abroad have a great time.
At midnight we eat, like in all Spain and several countries in Latin America, the 12 grapes of luck, one with each bell strike. Each grape symbolizes one month of the year. You can learn more about this tradition here (Spanish) here (English).
We hope that the year 2014 will bring you happiness, health, love, peace, success and that you do not stop learning new things (in Spanish – of course ;)) 
Here you can see some photos of the disguises from last night.