One of the important topics in the B2 level are the conditional clauses. In Spanish there are three types of conditional clauses and in this videotutorial Irene will explain the use of the first conditional. The other two conditional forms are the subject of the next videos.
Want to keep learning Spanish? Sign up for our fun online classes! For more information click here.
In the following chart you can see how to form the sentences and some examples. Feel free to download it.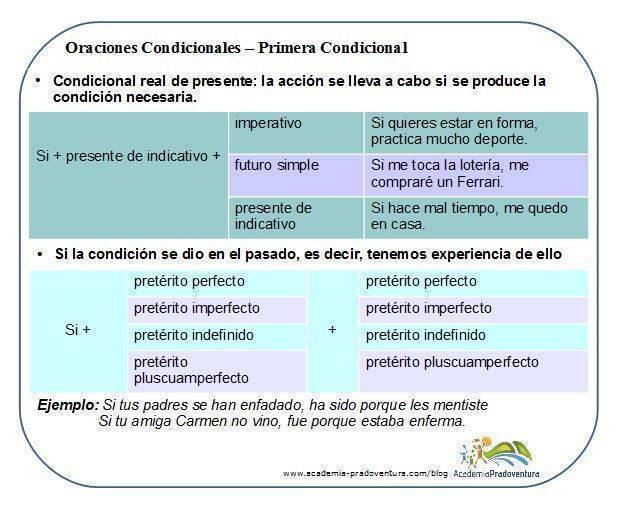 So now it's time to: practise, practise, practise and soon the conditional clauses won't be a problem for you. If you have a question please leave us a comment and we will help you.