In Spanish there are two verbs to say "to be" and depending on which verb you use, it can change the meaning of the adjective it attends to. So in Spanish it is not the same to say "ser malo" as "estar malo". On the basis of some examples Marina will explain the different meanings and how to use the verbs ser and estar in combination with the adjectives. In the chart below you can see again the examples that Marina explains in the video.
Want to keep learning Spanish? Sign up for our fun online classes! For more information click here.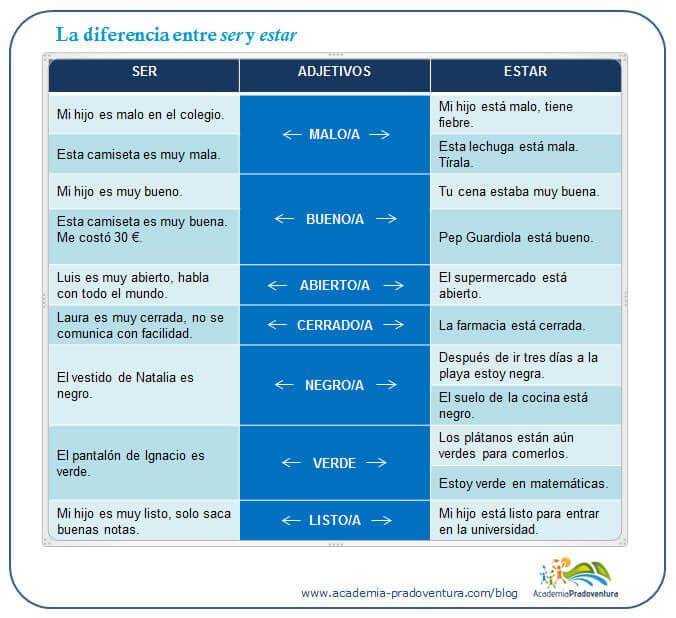 We hope we could make it easier for you and now you understand the difference. If you have any question, just leave a comment and we will help you.
See you soon!